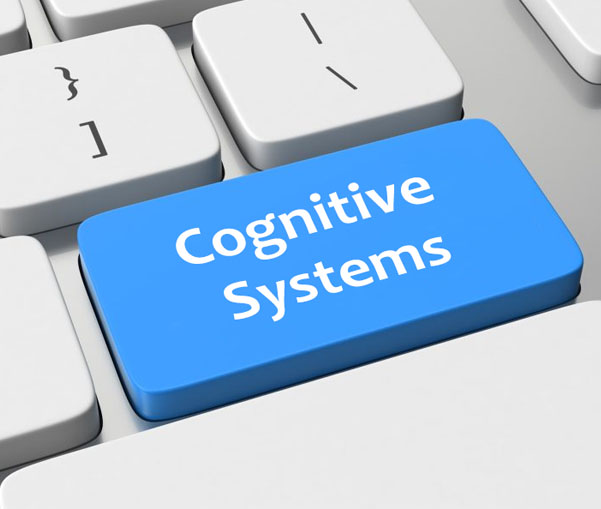 Overview
The Department of Computer Science with Cognitive Systems was initiated in the year 2020 with the objective of understand how technological advancements impact society and the social, legal, ethical and cultural ramifications of computer technology and their usage. The course is pioneering in nature and it was started by having a Memorandum of Understanding (MOU) with Tata Consultancy Services (TCS).
The curriculum of this collaborative degree program aims to ensure that the students graduating from the program not only know the core topics of Computer Science but also develop a positive reception of Mathematics and Cognitive Thinking. The students are also exposed to advance topics such as Big Data Analytics, Machine/Deep Learning, Cloud Computing, Internet of Things, Robotic Process Automation, Software Testing, DevOps etc. to make them industry ready at the end of three years of study.
Web Blog
Courses
Eligibility
HSC with Computer Science / Mathematics
Vision
Graduates of the Department of Computer Science with Cognitive Systems will be recognized as innovative leaders in the fields of Cognitive Computing Systems through a precise curriculum of theory and laboratory practices that builds up the capacity to tackle computing issues, independently and in groups.
Mission
To contribute successfully to the significant national undertaking to deliver quality human asset in the information technology and related areas for sustainable development of the nation's IT and ITeS industry needs.
To provide our graduate students with an outstanding education, also to prepare them for beneficial careers in Industry, Academia, and Government and outfit them with the knowledge and abilities necessary to solve the multifaceted technological issues of present day society.
Empowering the people in rural and urban communities with computer education.
Faculty Details
01. Assistant Professor and Head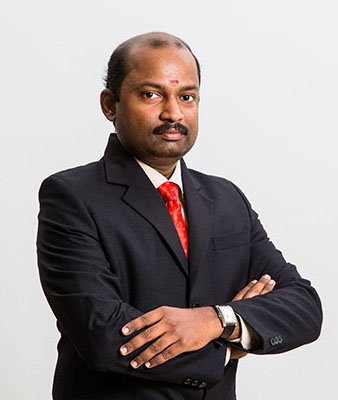 Mr. R. Anjit Raja
M.C.A., M.Phil., M.C.L., DJP., DSS., DDN., DML-R., (Ph.D.)
anjitraja@drngpasc.ac.in
Experience
Teaching: 9 years | Industry: 1 year | Research: 7 years
Specialization
Web Mining, Data Analytics,Social Network Analysis, Web Testing, Cloud Computing
View Profile
02. Assistant Professor (SG)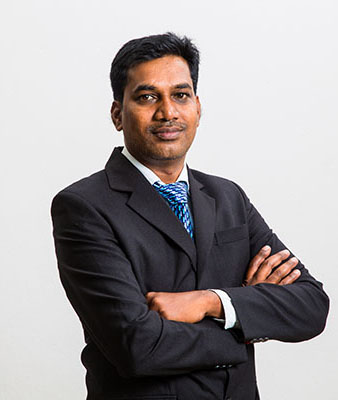 Mr.P.Dinesh Kumar
M.C.A., M. Phil., (Ph. D)
dineshkumarp@drngpasc.ac.in
Experience
Teaching: 13 years | Industry: 2 Years
Specialization
Data Mining
View Profile
PROGRAMME EDUCATIONAL OBJECTIVES
The Curriculum is designed to attain the following learning goals which students shall accomplish by the time of their graduation:
To offer a sufficient core understanding about Computer Science and Cognitive based applications to the students.
Graduates will be engaged in a wide range of careers and/or graduate studies in computer science or related fields with a passion for lifelong learning.
Students able to complete successfully be able to computer program on their own. Sufficient programming skills will require the use of best practices.
To understand of professional, ethical, legal, security, and social issues and responsibilities of the computing profession.
Understand how technological advances impact society and the social, legal, ethical and cultural ramifications of computer technology and their usage.
PROGRAMME OUTCOMES
On the successful completion of the program, the following are the expected outcomes.
| PO Number | PO Statement |
| --- | --- |
| P01 | The graduates are relied upon to apply mathematical foundations, algorithmic standards and software engineering hypothesis in displaying, plan and direct of trials just as information interpretation and analysis. |
| P02 | Dissect an unpredictable computing issue and to apply principles of computing and other significant disciplines to recognize solutions. |
| P03 | Graduates will create solid thinking aptitudes to empower them to take effective choices in key administration and promoting positions and get presented to bleeding edge improvements in computing technology innovations. |
| P04 | Creating and executing solution based frameworks or potentially forms that address issues and additionally improve existing frameworks inside in a computing based industry. |
| P05 | Implementation of cognitive-skill based solutions for the betterment of society keeping the environmental context in mind, be aware of professional ethics and be able to communicate effectively. |