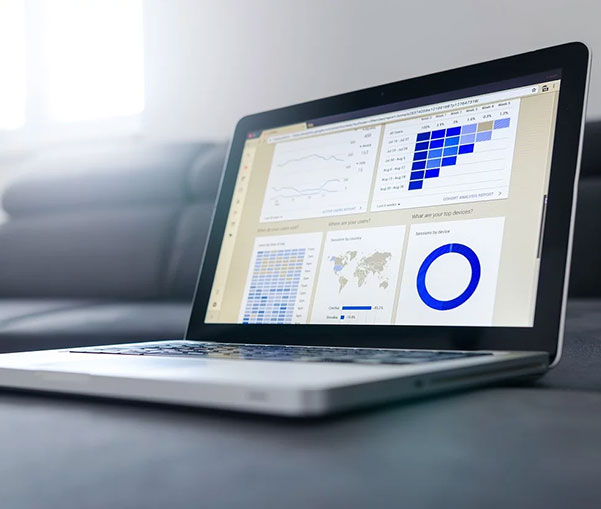 Overview
The Commerce with Professional Accounting was established in the year 2012, with two Faculty Members and 41 students.
Courses
Vision
Innovative, Strategic, Interdisciplinary, and Personally Transforming Program are the pillars in our vision. This means the Professional Accounting Program will be recognized as the premiere educational choice for outstanding students seeking to become leaders in the accounting profession.
Mission
The Mission of the Professional Accounting program is to develop Exceptional Accounting Professionals and business leaders.
Guest Lecture/Invited Lecture
S. No.

Date

Event

Topic

Resource Person

Academic Year 2018 - 2019

1

16-Jul-18

Guest Lecture

Digital era in Indian banking industry

Mr. Vishnu Babu Lead - Tech Marketing Team, Federal Bank Ltd. Coimbatore Region

2

18-Jul-18

Guest Lecture

Tax System in India & Opportunities for Chartered Accountant in India

Rtn. CA. K. C. Senthil Kumar B.Com. FCA. DISA(ICAI) SVSS & CO, Chartered Accountants

3

20-Jul-18

Guest Lecture

Career Opportunities

Ms. T. Theanmozhi Head – Business Alliance Career Zone

4

24-Jul-18

Guest Lecture

Life Skills Programme

Mr. P. Mohan Prasath Assistant Manager Industree Foundation Bangalore

5

03-Sep-18

Guest Lecture

Challenges and Opportunities for ACCA

Ms. T. Theanmozhi Head – Operations, AYAL – Education Consultants
Extension Activities
S. No.

Date

Event

Venue

Academic Year 2018 - 2019

1.

12-Jul-18

Environmental Awareness and Motivation Program

Government Middle School, Vellanaipatti

Academic Year 2017 - 2018

1

12.08.2017

Awareness on Responsibilities of Youth

Sitra to Kalapatty

Academic Year 2016 - 2017

1

22.02.2017

Make in India

Government middle school of ramayapalayam, sevur

2

20.10.2016

Global Warming &Go Green

Appanayakampalayam Government School.

Academic Year 2015 - 2016

1

20.10.2015

Sontham Orphanage - Vadavalli

College Campus

2

16.09.2015

Personal Hygiene

Govt. Elementary School- Arasur

3

12.09.2015

World first aid day- Awareness of first aid for road accidents, fire accidents, heart attacks, snack bites, etc

College Campus

4

31.03.2015

-

Universal Peace Foundation At Padhuvampalli-Karumathampatti
Internship Training
S. No.

Date

Industry

Duration

No. of Students

Academic Year 2017-2018

1.

08-May-17 to 31-May-17

Auditors office

21 days

120

2.

12-Dec-17 to 30-Dec-17

Auditors office

15 days

120

Academic Year 2016-2017

1

02-May-2016 to 31-May-2016

Auditors office

30 days

55

2

14-Dec-2016 to 30-Dec-2016

Auditors office

15 days

55
Industry/Institute Visits
S. No.

Date

Industry

Duration

No. of Students

Academic Year 2018-2019

1.

09-Aug-18

Aavin Pachapalayam

1 day

119

2.

21-Aug-18

ISRO Bangalore

1 day

100
PROGRAMME EDUCATIONAL OBJECTIVES
PEO 1: Apply strong accounting skills and knowledge to develop smart decisions and solutions for the upliftment of the society.
PEO 2: Utilize a rich set of communication, teamwork and leadership skills to excel in their profession, research and entrepreneurship.
PEO 3: Perform consistent improvement in their professional career as well as in research and entrepreneurial path by inculcating life-long learning, and appreciating human values and ethics.
PROGRAMME OUTCOMES
P01: Apply knowledge of accounting, finance and law in appropriate situations as required by the industry.
P02: Communicate to professional and non professional community by making comprehensible presentations, writing effective reports, designing documentation and providing unambiguous instructions.
P03: Think innovatively and convert challenges into opportunities as an employer in the professional field, eventually providing solutions for the betterment of the society.
P04: Demonstrate the skill of functioning effectively as an individual and as member/ leader in diverse teams and multi disciplinary projects giving significant contributions in terms of accounting and management issues.
P05: Prepare them for updating knowledge continuously based on their chosen professional career through life long independent learning committed to ethical and social responsibilities pertaining to the professional community.
Value Added Courses
S.No
Batch
Semester
Course
Total Students
Academic Year 2015 - 2016
1
2014 - 2017
III
Advanced Excel
58
2
2013 - 2016
V
Advanced Excel
47
Students Achievements
S.No
Date
Student Name
Event/Project Title
Organizer/ Venue
Prize
Academic Year 2018-19
1
11-Aug-2018
S. Aravind Choudary, Jenita Samily V. Savitha, S. Hariharan, M. Ramya
COSMA FEST
PSG TECH
III
2
15-Aug-2018
S. Balasubramani
Independence Day Celebrations – solo Song
Dr. N.G.P. Arts and Science College
III
3
15-Aug-2018
S. Sindu
Independence Day Celebrations - Essay Writing
Dr. N.G.P. Arts and Science College
I
4
15-Aug-2018
S. Priyadharshini
Independence Day Celebrations – Tamil Oratorical
Dr. N.G.P. Arts and Science College
III